Gold. Aus einem Automaten. Automat, wie EC-Geldautomat. Aber 's kommt eben Gold raus.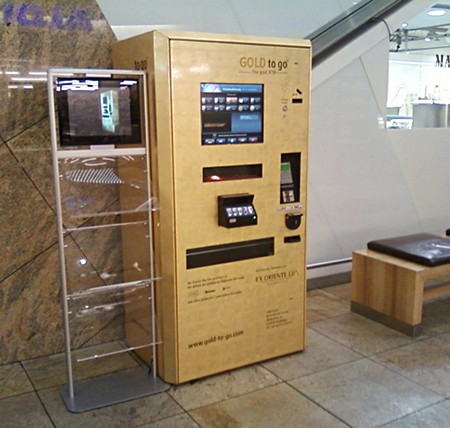 Gold to go. Klar. Logisch. Wie oft stand ich schon da und vermisste schmerzlichst … äh … einen Barren Gold. Fehlt mir dauernd, die entscheidende Unze, zum Kaffee bezahlen, Cafe to go, versteht sich.
Für alle, denen es wie mir geht: der steht in der Altmarktgalerie Dresden.
(swg)